Read this Sample Salesperson Evaluation to gain insight into the causes of salesperson effectiveness.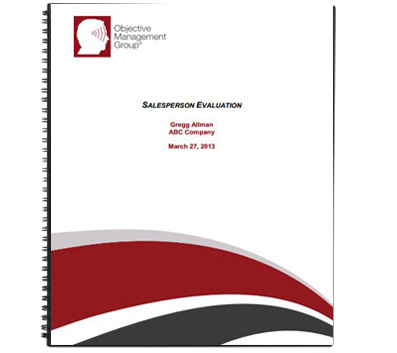 Braveheart Sales Performance is proud to have Platinum-level partner status with Objective Management Group (OMG). We trust OMG tools to help us optimize sales teams because of their high rate of accuracy (96%). They have been used worldwide by more than 11,000 companies on over 750,000 salespeople for over 20 years.
View the sample to understand the power of these reports and how they can inform your sales team's transformation.
OMG is a nationally-recognized pioneer and industry leader in sales force evaluations and sales candidate screenings, having won the Gold Medal for Top Sales Assessment Tool for four consecutive years (as voted by sales professionals on Top Sales World).